The ghost of Christmas past
Book
2017
"Semi-retired private detective Molly Murphy Sullivan is suffering from depression after a miscarriage following her adventure in San Francisco during the earthquake of 1906. She and her husband, Daniel, are invited for Christmas at a mansion on the Hudson, and they gratefully accept, expecting a peaceful and relaxing holiday season. Not long after they arrive, however, they start to feel the tension in the house's atmosphere. Then they learn that the host couple's young daughter wandered out into the snow ten years ago and was never seen again. Molly can identify with the mother's pain at never knowing what happened to her child and wants to help, but there is so little to go on. No ransom note. No body ever found. But Molly slowly begins to suspect that the occupants of the house know more than they are letting on. Then, on Christmas Eve, there is a knock at the door and a young girl stands there. 'I'm Charlotte,' she says. 'I've come home'"-- Provided by publisher.
Item Details
Series:
Subjects:
Genre:
ISBN:
9781250125729 (hardcover)
9781250125729
1250125723
Edition: First edition.
Description: 264 pages ; 22 cm.
LCCN: 2017024853
Link to PAC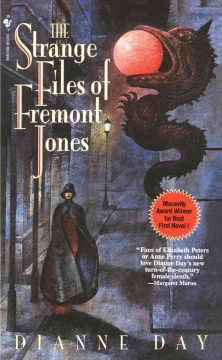 Both historical series feature strong willed young women who work as private detectives in the late nineteenth century. These cozy mysteries are fast paced, have a strong sense of place, and have likable characters. -- Merle Jacob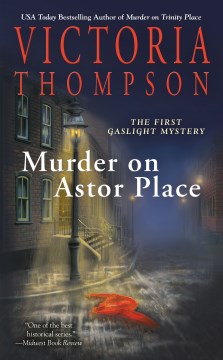 Though Molly Murphy begins as an Irish immigrant fleeing a murder charge and Sarah Brandt of the Gaslight mysteries is a midwife, both are strong, determined women. These character-driven, detailed historical mysteries are set in a well-depicted early 1900s Manhattan. -- Shauna Griffin
The darkly humorous, occult-inflected Bryant and May mysteries are set in London during and after World War II and the straightforward Molly Murphy tales are set in early 1900s New York; both series feature idiosyncratic sleuths and rich period detail. -- Mike Nilsson
Despite their vastly different backgrounds, the female sleuths in these historical mysteries are similarly determined, compassionate, and enterprising protagonists whose cases often involve aiding those marginalized by early 20th-century issues of class and gender. The Summerford mysteries are more leisurely. -- Kim Burton
The Molly Murphy and Maisie Dobbs historical mysteries feature feisty young women who become private detectives. The women are likeable and fight to be respected as professionals. These cozy stories paint a realistic historical picture of their time periods. -- Merle Jacob
The Sarah Woolson and Molly Murphy mysteries are historicals set in the late 1800s and feature strong women sleuths. The books have realistic period detail and bring out the social problems of the times. The characters are intriguing. -- Merle Jacob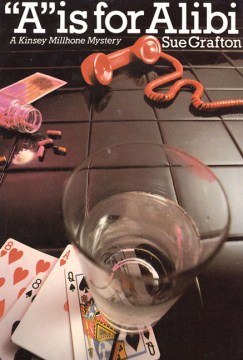 These series share: the genre 'Mysteries' and the subject 'Women private investigators'.
These series share: the genre 'Mysteries' and the subject 'Women private investigators'.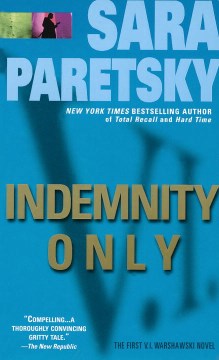 These series share: the genre 'Mysteries' and the subject 'Women private investigators'.
Professional Reviews
There are no professional revews for this title.
Additional Information
There is no additional information for this title.