Hardcore twenty-four
Book
2017
"Trouble comes in bunches for Stephanie Plum. First, professional grave robber and semi-professional loon, Simon Diggery, won't let her take him in until she agrees to care for his boa constrictor, Ethel. Stephanie's main qualification for babysitting an extremely large snake is that she owns a stun gun--whether that's for use on the wandering serpent or the petrified neighbors remains to be seen. Events take a dark turn when headless bodies start appearing across town. At first, it's just corpses from a funeral home and the morgue that have had the heads removed. But when a homeless man is murdered and dumped behind a church Stephanie knows that she's the only one with a prayer of catching this killer. If all that's not enough, Diesel's back in town. The 6-foot-tall, blonde-haired hunk is a man who accepts no limits--that includes locked doors, closed windows and underwear. Trenton's hottest cop, Joe Morelli isn't pleased at this unexpected arrival nor is Ranger, the high-powered security consultant who has his own plans for Stephanie. As usual Jersey's favorite bounty hunter is stuck in the middle with more questions than answers. What's the deal with Grandma Mazur's latest online paramour? Who is behind the startling epidemic of mutilated corpses? And is the enigmatic Diesel's sudden appearance a coincidence or the cause of recent deadly events?"-- Provided by publisher.
Item Details
Series:
Subjects:
Genre:
ISBN:
9780399179198 (hardcover)
9780399179198
0399179194
Description: 285 pages ; 25 cm.
Other Title: Hardcore 24
LCCN: 2017052375
Link to PAC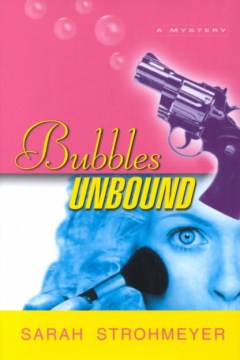 Bubbles Yablonsky the hairdresser-reporter-sleuth, emerges from Lehigh, Pennsylvania, to rival Stephanie Plum the bounty hunter. Both feature urban neighborhoods and a cast of quirky secondary characters. There's a little romance here and plenty of action, and lots of smart-mouthed dialog. -- Katherine Johnson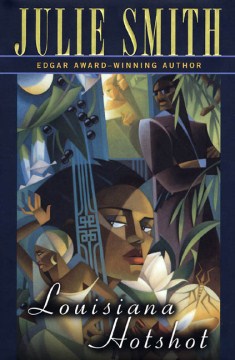 Both Stephanie Plum and Talba Wallis of the Baroness Pontalba Novels are eccentric amateur detectives who are being mentored by someone much more experienced at crime-solving than they are. These books feature situational humor and a strong sense of place. -- Rebecca Sigmon
Both series feature female investigators who manage to get themselves into more trouble than their cases require. But what really unites these series is their eccentric casts (including memorable family members and hilarious senior citizens), scathing wit, and sardonic humor. -- Becky Spratford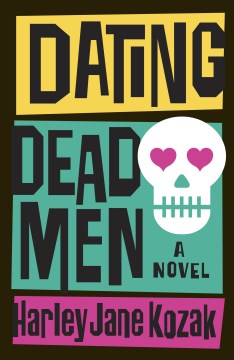 These two mystery series offer light-hearted and fun romps through the world of crime, with upbeat, smart, and sassy heroines. The 'Stephanie Plum mysteries' are set in New Jersey, while the 'Wollie Shelley mysteries' take place in Los Angeles. -- Victoria Caplinger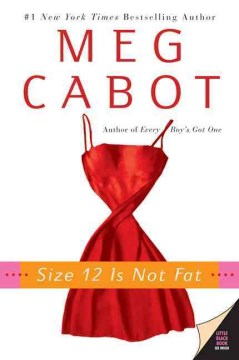 In these two ridiculously fun mystery series, you'll enjoy outrageous situations, quirky heroines, eccentric and memorable supporting casts, reliably funny dialog, and zany plots. -- Shauna Griffin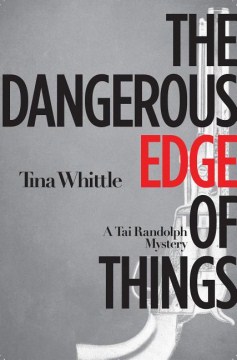 The Tai Randolph and Stephanie Plum mysteries are zany cozies with wise-cracking young women as their sleuths. These are likeable women who can't keep out of trouble. The intricate stories are filled with colorful characters, hunky boyfriends, and offbeat family members. -- Merle Jacob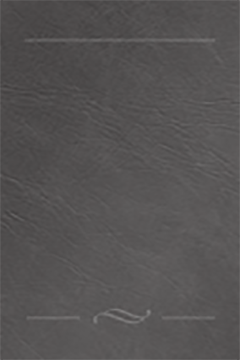 These series feature women who are new to hunting criminals. One is a former medical doctor, the other unemployed and desperate. Both series are witty and compelling, although the Stephanie Plum mysteries are far more lighthearted. -- Mike Nilsson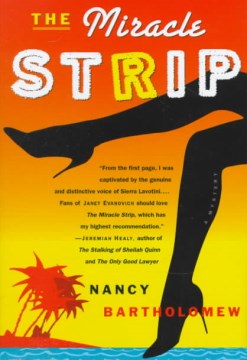 Fans of Stephanie Plum will also appreciate Nancy Bartholomew's mystery series featuring stripper-detective Sierra Lavotini. These may not be as outrageously funny, but they do include quirky secondary characters, fast pacing, snappy dialogue, and a sassy heroine. -- Krista Biggs
Loretta Kovacs has taken on parole jumpers, while Stephanie Plum is a bounty hunter. However, both series feature humor, sassy dialog, action, and fast pacing, although the Kovacs and Marvelli stories sometimes have a slightly more serious tone. -- Katherine Johnson
Reader Reviews
★★★★☆ Fun as usual
By Westerville45866 on Tue, 28 Nov 2017 10:39:42
Another good one. Had me laughing out loud at times. A good stress reliever and a fast read.
Professional Reviews
There are no professional revews for this title.
Additional Information
There is no additional information for this title.