Booked 4 murder
Book
2017
Item Details
Series:
Subjects:
Genre: Mystery fiction.
ISBN:
9781496708557 (paperback)
9781496708557
1496708555 (paperback)
1496708555
Edition: First Kensington mass market edition.
Description: 314 pages ; 17 cm
Other Title:
Booked four murder
Booked for murder
Link to PAC
Other Items In This Series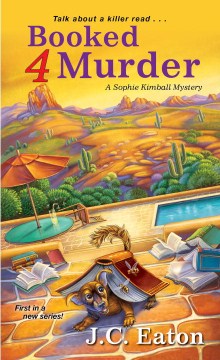 When her mother asks her to solve the mystery of a cursed book, which she believes has claimed th…
Professional Reviews
There are no professional revews for this title.
Additional Information
There is no additional information for this title.