Target Omega : a thriller
Book
2017
"Buried deep in the US defense and special forces architecture is an elite, ultra-black unit, created expressly to prevent weapons of mass destruction from falling into the hands of terrorists and rogue regimes. Their covert, surgical strikes eliminate grave threats so the rest of America can sleep without fear. Until now. After returning from a successful operation in Pakistan, the entire team is assassinated within forty-eight hours. Only their leader, Michael Garin, survives the assault, but the danger is far from over. As the sole survivor and chief suspect of the attack, Garin finds himself on the run from Iranian intelligence operatives bent on tracking and killing him--men who somehow manage to stay one step ahead of Garin's every move and target the few allies he has left. Even Garin's own government appears to have turned against him, sending a lethal sniper from the vaunted Delta Force to eliminate the threat they think he's become. With enemies coming at him from every direction, Garin's fight for survival becomes part of a larger conspiracy unfolding on the world's stage. A plot has been set in motion--seemingly orchestrated by individuals at the highest echelons of power in the United States and abroad--precipitated by the turmoil and escalating tensions in the Middle East. One operator holds the key to preventing a catastrophic attack that no one sees coming, an attack that will shift the balance of power and plunge the United States of America into oblivion."-- Provided by publisher.
Item Details
Subjects:
Genre: Thrillers (Fiction)
ISBN:
9781101985298 (hardcover)
9781101985298
Edition: 1st ed.
Description: 418 pages ; 24 cm
LCCN: 2016024490
Link to PAC
Other Items In This Series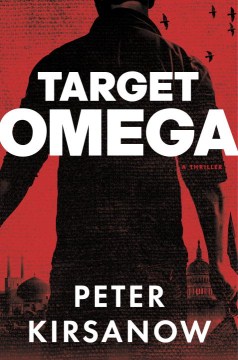 A debut thriller by a respected conservative law instructor and op-ed columnist traces the experi…
Professional Reviews
There are no professional revews for this title.
Additional Information
There is no additional information for this title.