The secret language of stones
EAudiobook
2016
Nestled within Paris's historic Palais Royal is a jewelry store unlike any other. La Fantasie Russie is owned by Pavel Orloff, protǧ ̌to the famous Faberge, and is known by the city's fashion elite as the place to find the rarest of gemstones and the most unique designs. But war has transformed Paris from a city of style and romance to a place of fear and mourning. In the summer of 1918, places where lovers used to walk, widows now wander alone. Employeed at La Fantasie Russie a girl with a special ability is sent on a dangerous journey to the darkest corners of wartime Paris.
Item Details
Subjects:
Other Authors:
ISBN:
Edition: Unabridged.
Description:
1 online resource (1 audio file (11hr., 44 min.)) : digital.
digital Digital recording
data file
Notes:
Access restricted to subscribing institutions
Digital content provided by hoopla.
Read by Anna Bentinck.
Mode of access: World Wide Web.
Link to PAC
Other Items In This Series
Rose weaves a passionate tale of sensuality, heartbreak and despair, exposing readers to a side o…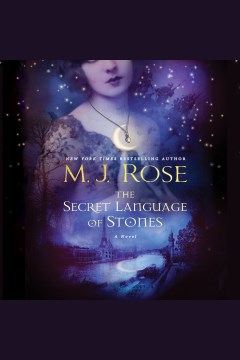 As World War I rages and the Romanov dynasty reaches its sudden, brutal end, a young jewelry make…
The library of light and shadow ( Vol. 0003)
Sought by society patrons who admire her ability to create stunning "shadow portraits" revealing …
These series are Atmospheric, and they share: the genre 'Gothic fiction' and the subjects 'Witches' and 'Psychic ability'.
Professional Reviews
There are no professional revews for this title.
Additional Information
There is no additional information for this title.